A scissor lift is a big, expensive machine with wheels and a platform that can be raised or lowered. You might have seen these on a construction site or on the road sometimes.
The main feature that provides visual distinction of this machine is the crisscrossed metal supports that are used to support the platform.
Not everyone can afford a scissor lift, so it is better to rent it out for a few hours by using the service of Garage101. When your job is done, you can then return it to the owner.
Where is a Scissor Lift Used?
The purpose of a scissor lift is to reach areas that are difficult to access without a machine. Due to the wheels, the vehicle can be easily transported from one place to the other.
These machines are used in storage facilities to move items up and down. A person with some stuff usually climbs onto the platform. The platform then rises and the worker is able to put the item on top of the storage rack.
Sometimes, this machine can be regarded as an alternative to a ladder. However, they provide a more stable and safe platform to the user. A worker does not need to worry about balancing as the platform is wide enough to accommodate him.
Users and operators of scissor lifts are normally advised to avoid moving the machine while the platform is raised.
Why Rent Rather Than Buying?
A scissor lift can cost you more than $7000. However, renting is quite cheaper so make sure to use Garage101's service.
Moreover, you won't have to find a place to store this big machine if you rent it out for a few hours.
Advantages
With the help of scissor lifts, you can reach heights which are difficult to reach.
They are simple to operate and can reduce your workload.
They save a lot of time and effort by reducing your work.
You can avoid Repetitive Strain Injury (RSI) by using this machine as it minimizes the requirement of stretching and bending.
Heavy weights can be easily lifted and moved to a higher place.
They can be easily customized.
Did You Know?
Did you know that you can use Garage101's awesome service to rent a scissor lift or any other tool from a nearby location? You can search tools that are available near you.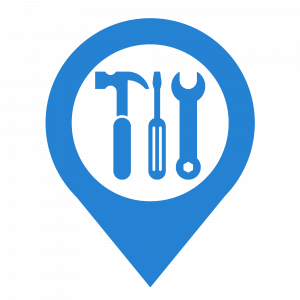 Their service works in such a way that the people who have the tools, list those things on their website. The people, who are looking for those tools, can find it by locating them on the site. The prices are also mentioned there so you won't have to worry about spending more than your budget.
You can visit their website, or can contact Garage101 by calling at +1-650-230-8081 or emailing at info@garage101.com.