Not all hardware tools have the same utility. There are some required to complete many everyday chores. Then there are the ones that we need once or twice a year for a specific project. The latter category of tools is important, but there is no point in buying them when you can get them on rent for whenever they are needed.
Before enlisting some noteworthy hardware tools that you should rent instead of buying, let's have a look at the reason to choose to rent over buying with particular hardware tools.
High Upfront Cost
Many tools with rare and specialized use are not simple assemblies. They often entail complex machinery and assembly parts, which entails a high upfront cost.
Storage Issues
With shrinking residential spaces, it is not easy to keep a lot of hardware tools inside the house, particularly the ones with brawny and large assemblies.
Rent-Worthy Tools
Hammer Drills
Hammer drills are used to bore holes through hard concrete surfaces. However, you don't need to drill the masonry of your home every other day. Therefore, it might not be a good idea to go buy an expensive hammer drill. Whether its tuckpointing or outlet drilling for a bundle of wire, an electric hammer drill can do the job within seconds.
Through online renting platforms dealing in hardware tools, you can easily get your hands on a hammer drill for a day or two at a nominal price.
Garden Tiller
Good gardening practices tell us that you need to mechanically till your garden not more than twice a year for better soil health. So, you will need the tiller just for an hour or two throughout the entire year. For the rest of the time, it will pointlessly occupy your garage space. For that matter, we recommend you to rent this machine during annual or biannual garden tilling instead of spending thousands of dollars on buying it.
HVLP Paint Sprayer
Many home remodeling plans also involve a fresh coat of paint. Technology has enabled us to get rid of overlapping brushes and roller stains by introducing HVLP paint sprayers. Paint sprayer helps with a quick and seamless paint job. People who are taking care of remodeling on their own can give a professional finishing touch by using a paint sprayer.
However, good quality paint sprayer is not a bargain. Buying it when you only have to use it for a day in years might not make your investment worthwhile. You can overcome this predicament by renting the machine. There are online portals where you can look for a paint sprayer available on rent.
Diamond Saw Blade
Diamond saw blades are used to cut hard and abrasive materials. You can certainly buy them, but it's really hard to find a quality blade. Investing your money in a poor quality blade, on the other hand, is not a wise option. It will not just mess up your cutting task, but it can also affect the saw motor by frequent kick backing. Why risking all of it when you can easily find a high-quality, authentic diamond saw blade on online tool portals.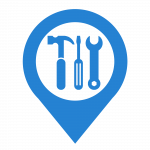 Rent your favorite power tools at economical pricing options. Visit Garage101.com.
You can call at +1-650-230-8081 or email at info@garage101.com to contact the company for any information or inquiry.